Music Zone
here I'll share my fave music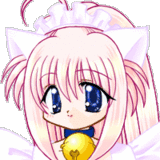 2000s anime songs (the best music)
playlist ^__^

Soul Eater "Resonance"
Fruits Basket "For Fruits Basket"
Kamichama Karin "Ankoku Tengoku"
Fullmetal Alchemist "Melissa"
Sugar Sugar Rune "Chocola Ni Muuchu"
Pretty Cure "Futari wa Pretty Cure"
Ouran Highschool Host Club "Shissou"
Chibi Vampire Karin "Scarlet"
The Melancholy Of Haruhi Suzumiya "Bouken Desho Desho?"
Maburaho "Koi no Mahou"
To LOVE Ru "Forever we can make it!"
Kaichou wa Maid-sama "Mugen Loop"
Special A "Special Days"
Oreimo "Irony"
Inuyasha "Fukai Mori"
Naruto "GO!!!!"
Bleach "Aterisk"
Fullmetal Alchemist "Undo"
Naruto "Wind"
Yu-Gi-Oh! "Kawaita Sakebi"
Naruto "Alive"
note: some songs are early 2010, late 90s