Room Tour
Have you ever visited my website and found yourself wondering
hmmm... I wonder what his room looks like...
? No? Well, anyway, hello MTV and welcome to my crib:
This is what you see when you enter my room.
My shelf, to the right of my door, upon entering. It is filled with pokemon stuff, almost exclusively.
A close up of some of the contents.
Here's my desk, where I interface with the wired. If you're curious about any of the contents of these shelves, or any others, don't hesistate to ask me via email or twitter
A closer look at where my laptop resides.
Where the gaming occurs
What's down here...
Oh god... The flash makes the ugliness of my curtains really noticeable.
Where I prefer to sleep most of the time.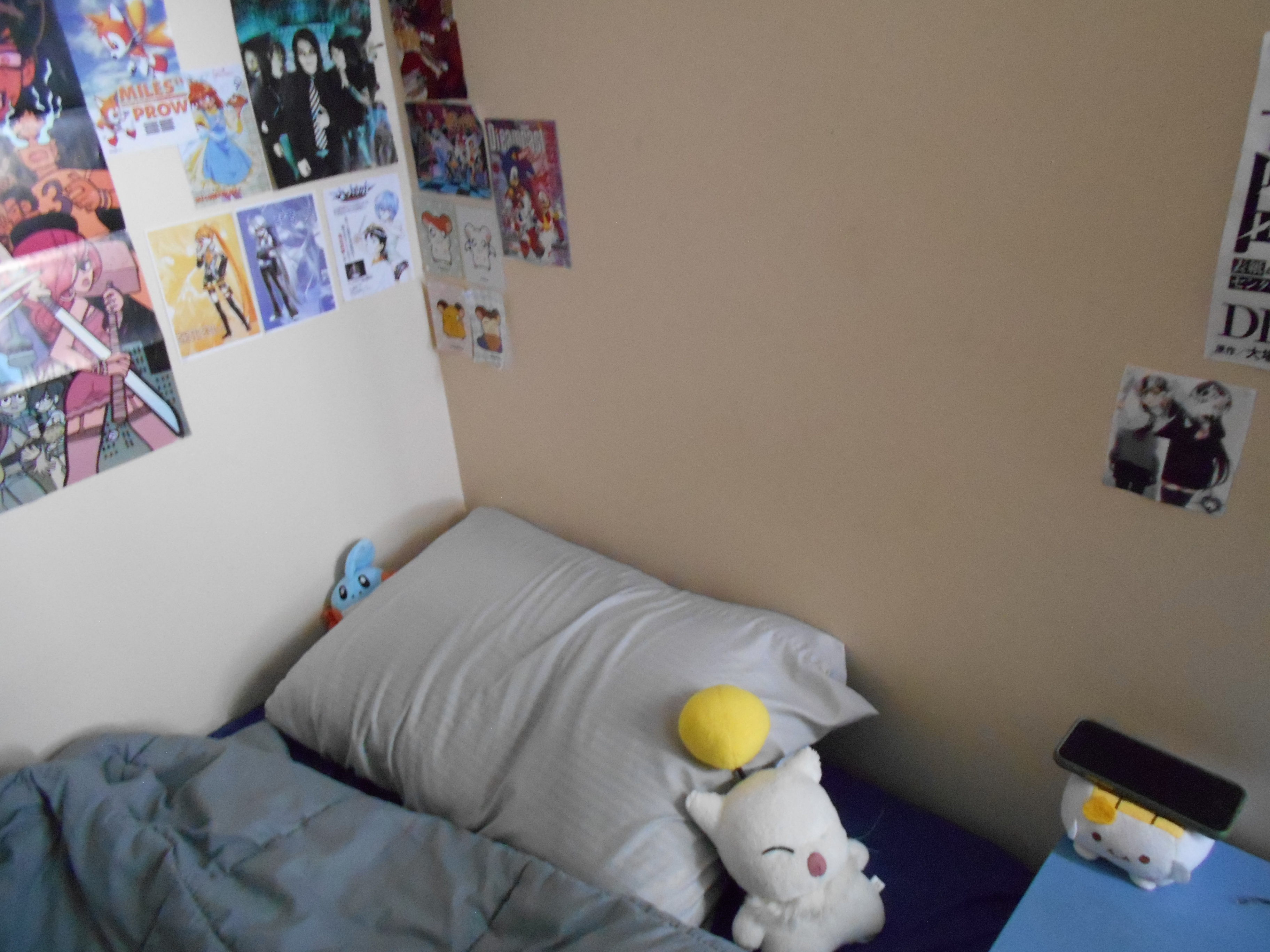 A closer look at where I sleep....
My room looks really empty. How do I remedy this?
I didn't bother flipping this one. Anyways, that was my room tour, hope you enjoyed. Expect more in the future, when I have a different room, of course. Also, I intend to make a room tour video before I move out of here, so expect that one day.