And anime of the year goes to… My Dress Up Darling!
My Dress up Darling (Sono Bisque Doll wa Koi wo Suru) tells the story of Gojou Wakana, a highschool student who spends his free time making hina dolls, despite his insecurity with his interest in it. He meets Marin Kitagawa, who, upon walking in on him sewing dresses for his dolls, does not belittle and make fun of him for his "feminine" interest, as people have given him a hard time for it in the past, but rather praises him for his talent in the arts and sewing, and reveals to Gojou her passion for cosplay, ultimately asking him if she can help her out with making her dream cosplays. Gojou, startled by his classmate reacting in such a way, and having his interests respected for one of the first times, agrees to help Marin with cosplay.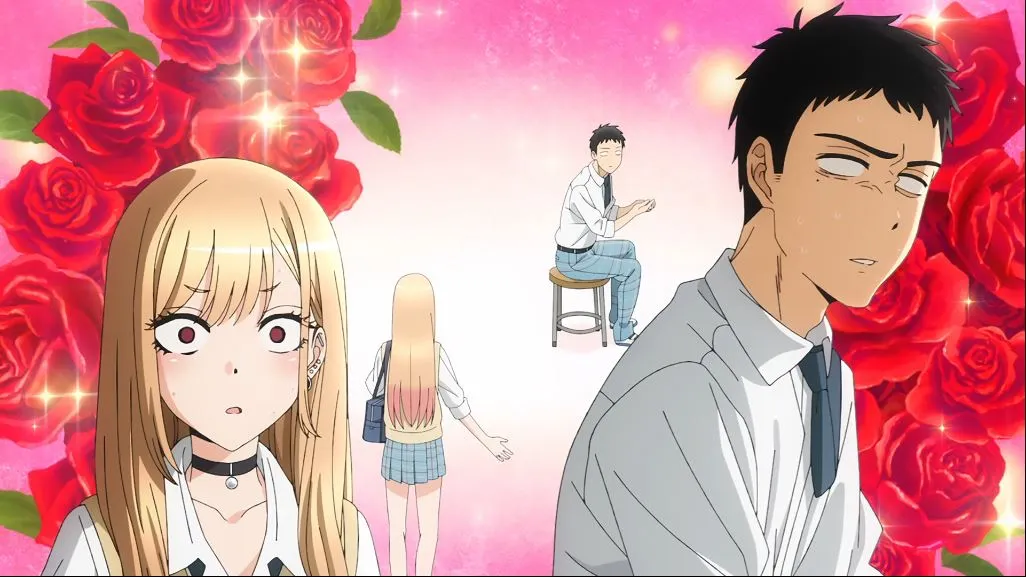 I don't think I need to go over what I love about this series, once again, given I did a seasonal anime review whilst it was airing, infact, wanting to talk about how much I enjoyed it was what inspired me to do my seasonal anime reviews altogether. As it was my favourite anime of the year, I made a new years amv, maybe it'll become tradition for me to make one every year. I love Marin and Gojo to pieces, and at the end of each episode I always thought "wow this is my favourite anime of all time!!". I've began to collect the manga, having 3 volumes so far, and cannot wait to see more.
I could use some time studying manga collection instagram accounts, so I could take better pictures, haha
Anime of The Year 2022 Runner Ups
Attack on Titan: The Final Season Part 2
Vanitas NO Carte Season 2
Honourable Mentions
Rent a Girlfriend Season 2
Uzaki-Chan wants to hang out Season 2
Baraou no souretsu
Chainsaw Man
2022 was not the greatest year for anime, but these shows kept me entertained, at least. I wish I would've done an anime of the year page for 2021, although, with so many great shows, it might have been a hard choice. I want to do a shrine page for my anime of the year every year from now on, I think it will act as a good time capsule for us, and the internet really does need more anime shrine pages, so I'll do my duty. Dress up darling was wonderful, and I look forward to a second season. Here are some gifs from the series to close off this shrine page.