My Heavenly Hockey Club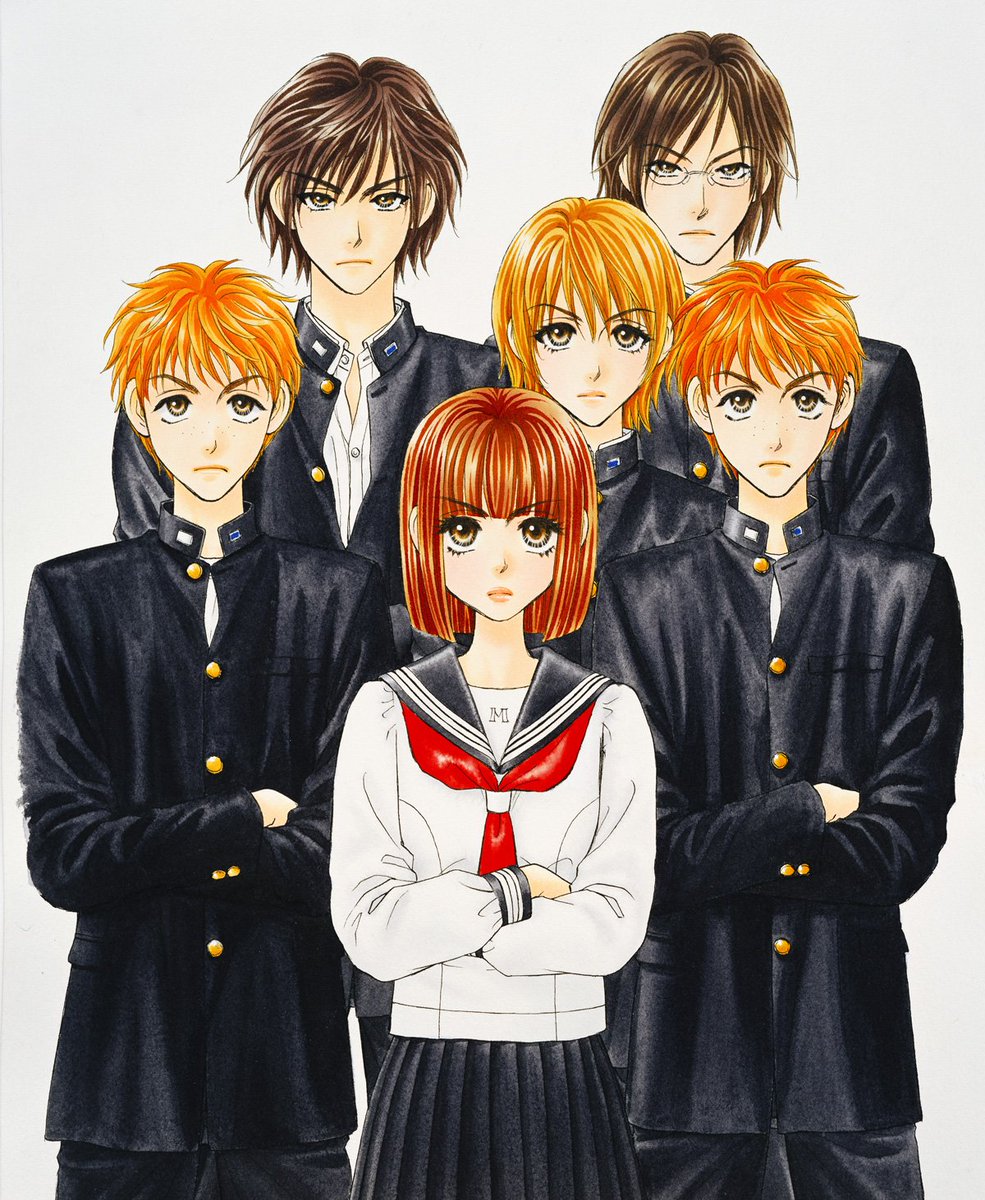 I thought I'd make a page dedicated to one of my favourite manga series. I used to do nothing but read manga when I was younger, yet I never find myself talking about manga. Here's My Heavenly Hockey Club (極楽青春ホッケー部). My first reception of the series, upon picking it up at the library when I was a kid, was "Hey this isn't hockey what is this?". They play field hockey, which I hadn't heard of up until that point. The series follows Hana Suzuki, who finds herself forced to join a hockey club at highschool. The club consists of: Izumi Oda, Takeshi Itoigawa, Natsuki Serizawa, Kinta Ayuhara, and Ginta Ayuhara. A club filled with idiots (Hana included). Pretty much all the characters are idiots to some degree, but they're all lovable idiots. There's only a few times the club seems to actually play field hockey, the story mainly follows the group's shenanigans, alongside many reoccuring side characters. While having a focus on being a comedic shoujo romance, at times the series throws in some drama.
---
Character Profiles
Hana Suzuki

Birthday: 05/05
Bloodtype: B
Height: 160cm
The main character. Likes food and napping. Forced to join the hockey club.
Izumi Oda

Birthday: 08/10
Bloodtype: O
Height: 182cm
Captain of the Hockey Team. Pretty, rich boy with a fanclub of fangirls. Has feelings for Hana, but takes him a very long time to realize it.
Ginta Ayuhara

Birthday: 06/06
Bloodtype:O
Height: 169cm
The Younger Ayuhara Twin.
Kinta Ayuhara

Birthday: 06/06
Bloodtype:O
Height: 169.1cm
The Older Ayuhara Twin.
Natsuki Serizawa

Birthday: 11/09
Bloodtype:AB
Height: 175cm
An incredibly pretty boy who's often mistaken for a girl, however notably the most "manly" member of the club.
Takashi Itoigawa

Birthday: 01/01
Bloodtype:A
Height: 185cm
Izumi's best friend. Has a cool pet chicken. Angry.
The series is incredibly close to my heart, probably because nostalgia, but also because it's just genuinely enjoyable. I wish to own the entire series someday, but I'm not sure if I should just buy it all in Japanese, or have half the series in English and the other half in Japanese. When Delrey was publishing it in English, they only published 8 volumes and gave up on the rest, which is a huge bummer, y'know, considering it's one of my favourite series and all. I have a soft spot for shoujo manga. Where would I be in life if I wasn't shaped by the comedy in this series? The author, Ai Morinaga, is definitely one of my faves because of this series alone, I have yet to read any of her other works (I've probably read some of the one-shots). Unfortunately, while searching for images for this page, I found out that she passed away last year, in 2019. Incredibly sad news. R.I.P. AI SENSEI.
---
Image Gallery
Image gallery, some cool images I'd like to display. Click on the images to see them in full.